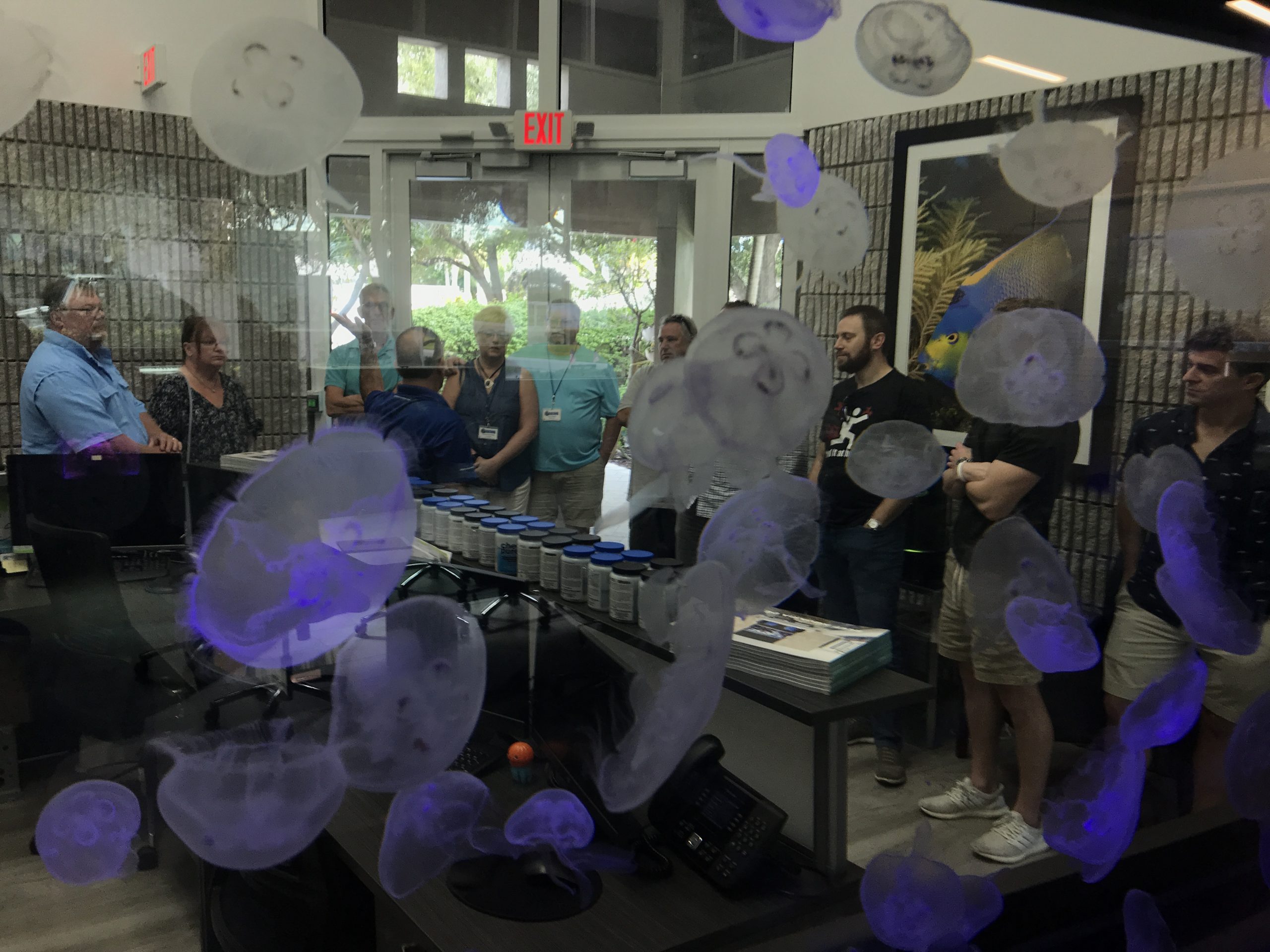 27 Jan

SWFMAS Field Trip to the Chemi-pure Headquarters

The SWFMAS club made the long drive over Alligator Alley from the west coast of Florida for a tour of our new 24,000 sq. ft. facility this past weekend. Jeff our CEO gave the club an in-depth look at his new facility, the MASSIVE 1650 Gallon Display Tank that Reef Aquaria Design is building, our Chemi-pure production line, new coral grow out area, full Deltec USA line and a sneak peek at the Jellyfish Art aquaculture lab.

Lunch was served as we began the Maldives & Indonesia Coral Reef Diving and Coral presentation by Jeff and Joleen Turner. This trip was an Indo-Pacific coral research trip that Jeff and Joleen took in early 2019 to observe fish, growth patterns, recovery rates, and coral spawning. The videos in this presentation highlighted just how beautiful and diverse the Indo-Pacific coral reefs are and show why they have become highly appreciated by the aquarium trade. We all watched as Jeff, Joleen and a few other photography inclined divers got up close and personal with the most vibrant coral and exotic marine life. Indonesia specifically hosts 1,427 species of fish and over 75% of all identifiable coral species. The Maldives are made up of 1200 small coral islands and 26 atolls. The club was so happy to come by they even mentioned that this was "one of their best meetings EVER"! Thank you to all the SWFMAS members for coming out!